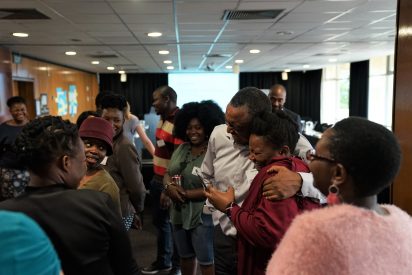 Our successful series of face-to-face trainings on the co-benefits of renewable energy in South Africa has come to an end. We're happy to have seen strong interest by all participants and engagement by multiple important stakeholders, among them the Department of Energy, Department of Environment Mpumalanga and the South African National Energy Development Institute (SANEDI).
From the Department of Environment we welcomed Pemy Gasela, Director United Nations Framework Convention on Climate Change, Chief Directorate: International Climate Change Negotiations and Reporting. Pemy Gasela took part in our training on assessment methods & tools to quantify and communicate co-benefits.
This series of face-to-face trainings is now completed, but interested parties can still register for our online trainings until January 2020. For more information, visit cobenefits.info/trainings or renac.de/projects/current-projects/cobenefits/online-trainings.