In this part of our series Co-ben­e­fits Sto­ries, Ceren Kut­lu dis­cuss­es how renew­ables can increase Turkey's resilience towards future cri­sis. For this series, we have asked ener­gy pro­fes­sion­als that have par­tic­i­pat­ed in our train­ings for their thoughts and expe­ri­ences on co-ben­e­fits of renew­able ener­gy in their country.
"In the sum­mer of 2021, Turkey faced the most severe for­est fires in its his­to­ry. The fire start­ed in five points and spread to more than 250 points in 53 cities. Although there are many spec­u­la­tions about how it start­ed, experts point out two lead­ing caus­es: Cli­mate change and old elec­tric­i­ty lines which were exposed to over­load in for­est regions. More­over, the coal-fired pow­er plant inside the fire region increased the lev­el of dan­ger. These fires lead to the death of thou­sands of crea­tures, the destruc­tion of dozens of shel­ters, and released fif­teen mil­lion CO2 eq. emis­sions which equal Turkey's emis­sion reduc­tion poten­tial for a whole year. This inci­dent is just an out­look on how cli­mate change and its effects will increase year by year due to the rise in temperatures.

Pol­i­cy mak­ers should adopt mit­i­ga­tion and adap­ta­tion poli­cies includ­ing imme­di­ate imple­men­ta­tion plans. Regard­ing mit­i­ga­tion poli­cies, invest­ments in dis­trib­uted ener­gy gen­er­a­tion for res­i­den­tial and com­mer­cial users should be com­pul­so­ry to pre­vent over­load by increas­ing ener­gy sup­ply. Small-scale solu­tions such as solar ener­gy appli­ca­tions might be a solu­tion for peak hours. More­over, these can be applied in a quick, time­ly and envi­ron­men­tal­ly friend­ly manner.

More­over, decen­tralised ener­gy poli­cies should be encour­aged by invest­ments in capac­i­ty build­ing to train qual­i­fied ener­gy employ­ees. In the past few years, it has been shown that the ris­ing demand for small-scale renew­able ener­gy cre­at­ed many new jobs over a short peri­od of time. How­ev­er, the fast tran­si­tion caused inef­fi­cient and poor-qual­i­ty appli­ca­tions. Hence, I believe that pol­i­cy mak­ers should pri­ori­tise decen­tralised ener­gy solu­tions to make the tran­si­tion safer, faster and green­er. How­ev­er, while doing this, they have to con­sid­er qual­i­fied employ­ment oppor­tu­ni­ties. More­over, there should be fis­cal poli­cies incen­tivis­ing res­i­dents to strength­en the cur­rent ener­gy infrastructure."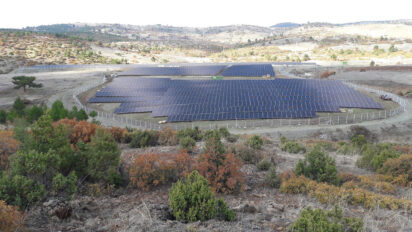 Based on insights of the COBENEFITS research group, the Renew­ables Acad­e­my (RENAC) cur­rent­ly con­ducts train­ings in Turkey, Kenya, South Africa and Mex­i­co. Par­tic­i­pants learn about co-ben­e­fits of renew­able ener­gy in cli­mate change mit­i­ga­tion, tools to quan­ti­fy and com­mu­ni­cate social and eco­nom­ic oppor­tu­ni­ties and poli­cies and instru­ments to mobilise them.