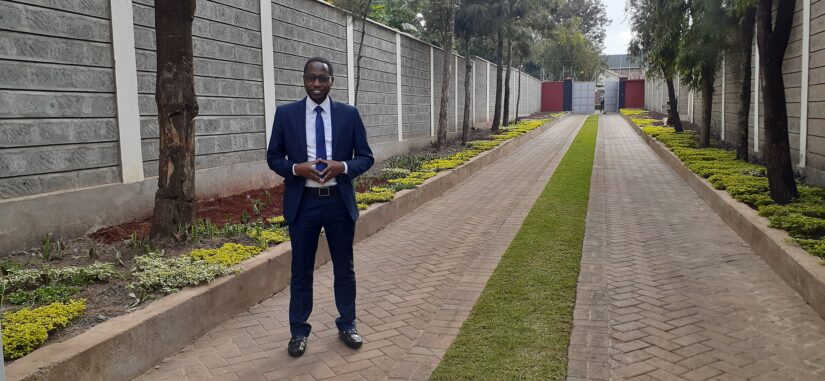 In this part of our series Co-ben­e­fits Sto­ries, Evans Kibet dis­cuss­es the advan­tages of solar and wind ener­gy in Kenya's ener­gy mix. For this series, we have asked ener­gy pro­fes­sion­als that have par­tic­i­pat­ed in our train­ings for their thoughts and expe­ri­ences on co-ben­e­fits of renew­able ener­gy in their country.
"One chal­lenge with Kenya's cur­rent pow­er sys­tem plan­ning is that it does not direct­ly link the ener­gy sup­ply gen­er­a­tion to the co-ben­e­fits of renew­ables, such as reduc­tion of emis­sions and increased ener­gy secu­ri­ty from geo­graph­i­cal dis­tri­b­u­tion of renew­ables. This issue is main­ly attrib­uted to the use of ther­mal ener­gy plants to cov­er peak ener­gy demands, and also the huge per­cent­age of ener­gy from the geot­her­mal and hydro sec­tors in the country's ener­gy mix. Most of the country's base ener­gy comes from these two sources. Since the geot­her­mal sources are geo­graph­i­cal­ly locat­ed in one cen­tral region, this pos­es a risk to sta­bil­i­ty in case of a black­out; where­as the hydro ener­gy is affect­ed by unpre­dictable sea­son­al and weath­er variations.
This prob­lem can be tack­led through advanced pow­er sys­tem plan­ning where­by mul­ti-cri­te­ria analy­sis can be used to weigh the co-ben­e­fits of incor­po­rat­ing oth­er renew­ables such as dis­trib­uted gen­er­a­tion through solar mini grids or wind pow­er. These ener­gy sources can be dis­trib­uted across the coun­try, there­by increas­ing ener­gy secu­ri­ty through using geo­graph­i­cal­ly diver­si­fied sources. More­over, these renew­able sources would have co-ben­e­fits such as job cre­ation in the solar indus­try sup­ply chain."
Based on insights of the COBENEFITS research group, the Renew­ables Acad­e­my (RENAC) cur­rent­ly con­ducts train­ings in Turkey, Kenya, South Africa and Mex­i­co. Par­tic­i­pants learn about co-ben­e­fits of renew­able ener­gy in cli­mate change mit­i­ga­tion, tools to quan­ti­fy and com­mu­ni­cate social and eco­nom­ic oppor­tu­ni­ties and poli­cies and instru­ments to mobilise them.